histology within minutes
Stain-free and section-free
Refined Lasers offers a novel technology for stain-free tissue diagnostics within minutes. Based on a stain-free yet molecular-specific microscope, our histology solution delivers tissue images with H&E-equivalent contrast from freshly excised, thick specimens. Without the need for time-consuming staining or sectioning, our solution allows minimizing the time required for a reliable diagnosis to just a few minutes.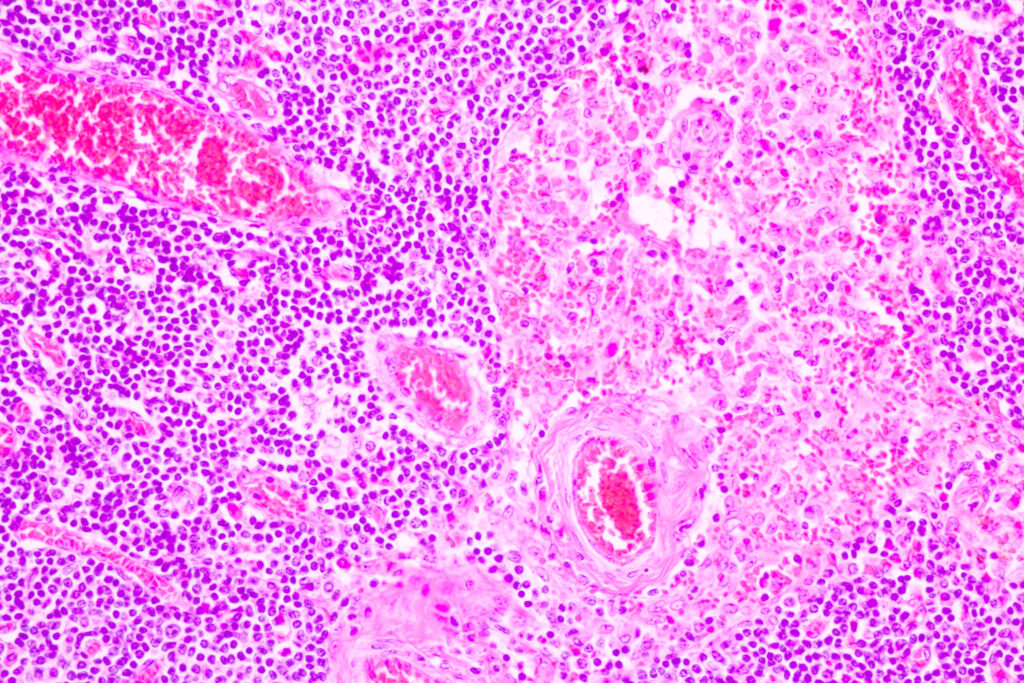 H&E image of breast cancer tissue.
Exciting news! At this year's Photonics West, Refined Laser Systems will be sponsoring the Advanced Chemical Microscopy conference. We're looking forward to many exciting talks about stimulated Raman imaging and its fascinating applications.
We're particularly excited to showcase the newest improvements of our Stimulated Raman Imaging technology in our talk 12392-56 and at our booth 3342. Don't miss the opportunity to see us in action and learn more about our innovative solutions. See you at Photonics West!
Subscribe to our newsletter