histology within minutes
Stain-free and section-free
Refined Lasers offers a novel technology for stain-free tissue diagnostics within minutes. Based on a stain-free yet molecular-specific microscope, our histology solution delivers tissue images with H&E-equivalent contrast from freshly excised, thick specimens. Without the need for time-consuming staining or sectioning, our solution allows minimizing the time required for a reliable diagnosis to just a few minutes.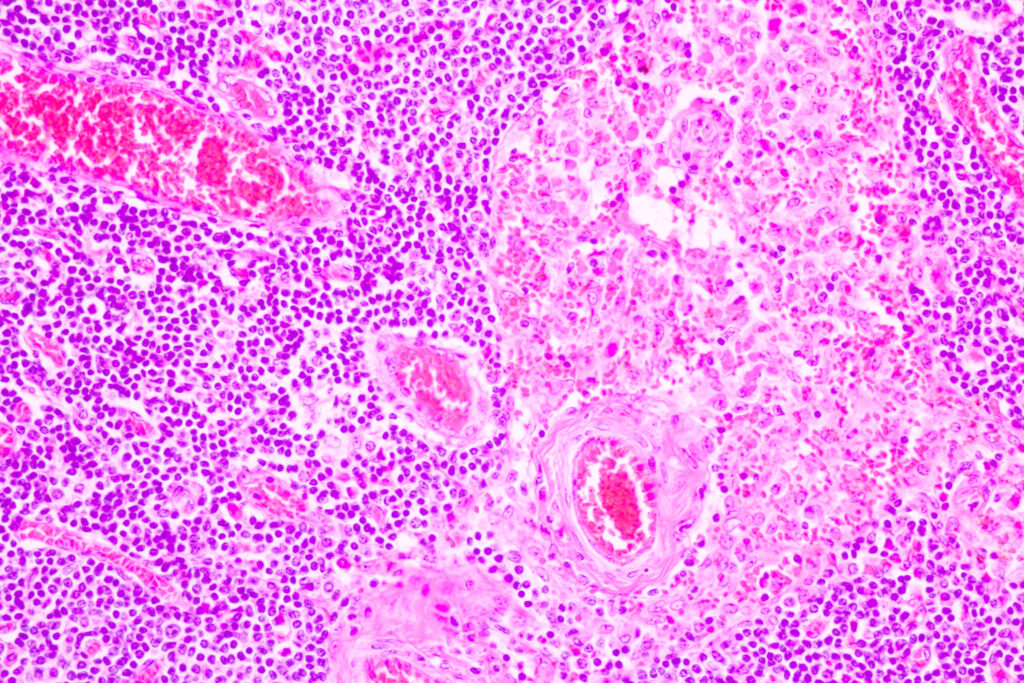 H&E image of breast cancer tissue.
We are at the FOCUS ON MICROSCOPY conference in Porto this week! Our team is thrilled to present our novel NOCTUA stimulated Raman imaging system, which allows for highly specific imaging of living cells without the need for fluorescent labels. By exciting intrinsic molecular bonds in the specimen, we can provide novel insights into cellular processes like lipid metabolism and pharmacokinetics. Come meet Niklas Lüpken and Max Brinkmann to see how we can upgrade your microscope and take your research to the next level!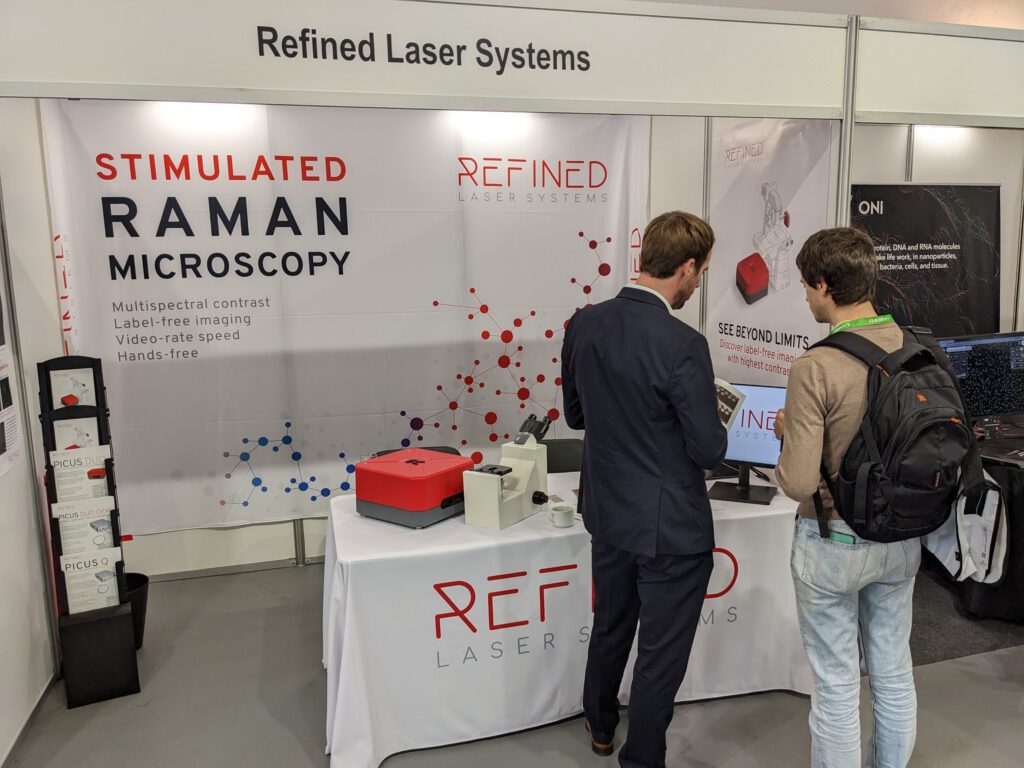 Subscribe to our newsletter