PICUS Q
TUNABLE PICOSECOND LAsER
The PICUS Q is our answer to the ever-increasing demand for brightness and tuning range. Optimized for quantum dot pumping, the turnkey fiber laser offers precise applications in quantum technology, nanoscience, spectroscopic characterization, materials science and semiconductor inspection. With on-demand and ultra fast wavelength selection, dazzling brightness and high coherence, the PICUS Q combines the best of Ti:Sa lasers, supercontinuum lasers and tunable fiber lasers.
CORE SPECIFICATIONS
Up to 300 mW at your wavelength
Wavelength stability < 6 pm
Pulse to pulse coherence > 98 % visibility
APPLICATIONS
Quantum dot excitation

Characterization of nanomaterials

Material sciences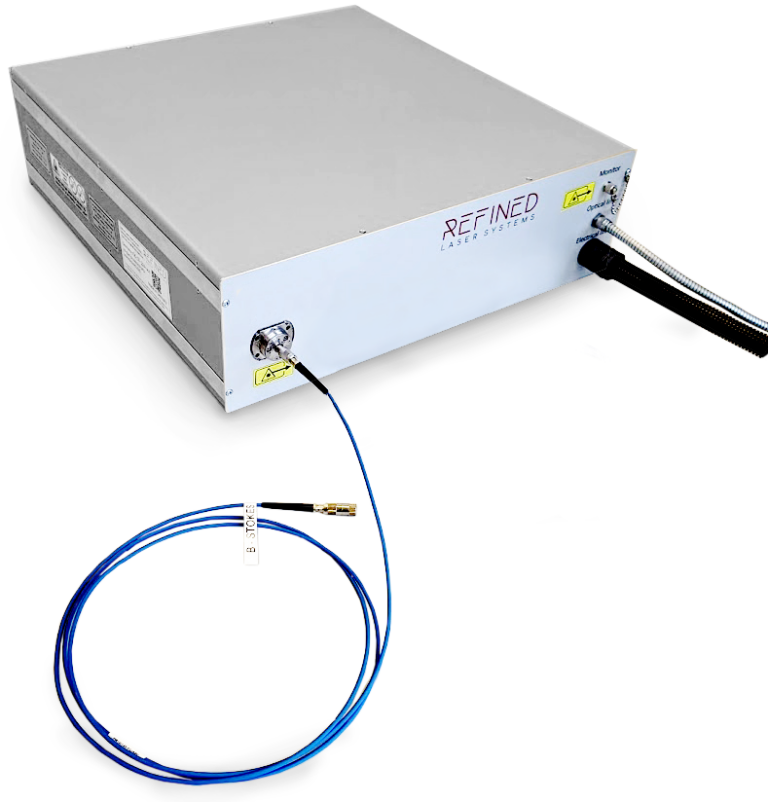 UP TO 300 milliwatts
at your wavelength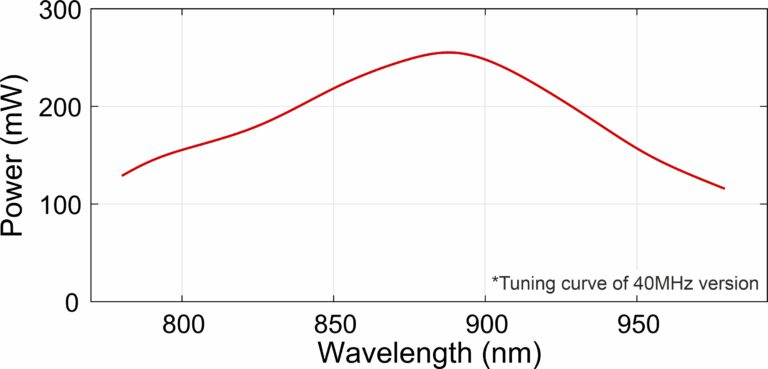 With mode-hop free tuning between 770 and 980 nm in milliseconds, the PICUS Q is a flexible tool to fulfill your wavelength needs. A spectral bandwidth below 1 nm enables precise optical pumping and spectroscopic measurements. A typical spectrum contains more than 70% of the power in a +/- 250 pm window and shows more than 50 dB suppression of side wings. Additional filtering to a bandwidth below 0.1 nm with the same tuning range and > 2 mW power is available on request. Additional outputs at 1020 – 1060 nm and/or 1100 – 1500 nm are also available on request.
The PICUS Q offers outstanding wavelength and power stability. The measurement below demonstrates a standard deviation of the central wavelength below 0.01 nm and of the power below 0.32 mW over almost 100 hours. An integrated spectrometer gives valuable feedback about exact wavelength and power.

Based on a resonant optical parametric oscillator, the PICUS Q offers high temporal coherence and pulse-to-pulse stability. The measured spectrogram on the right demonstrates a high interference with a fringe visibility above 98%. Especially when pumping quantum dots, this high phase stability allows the generation of indistinguishable single photons with high purity.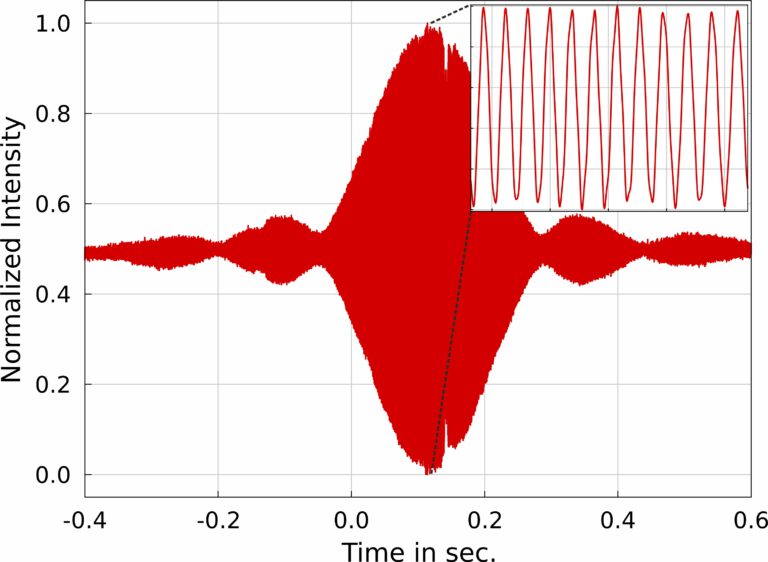 AUTOMATED, COMPACT, FIBER-COUPLED
READY FOR INTEGRATION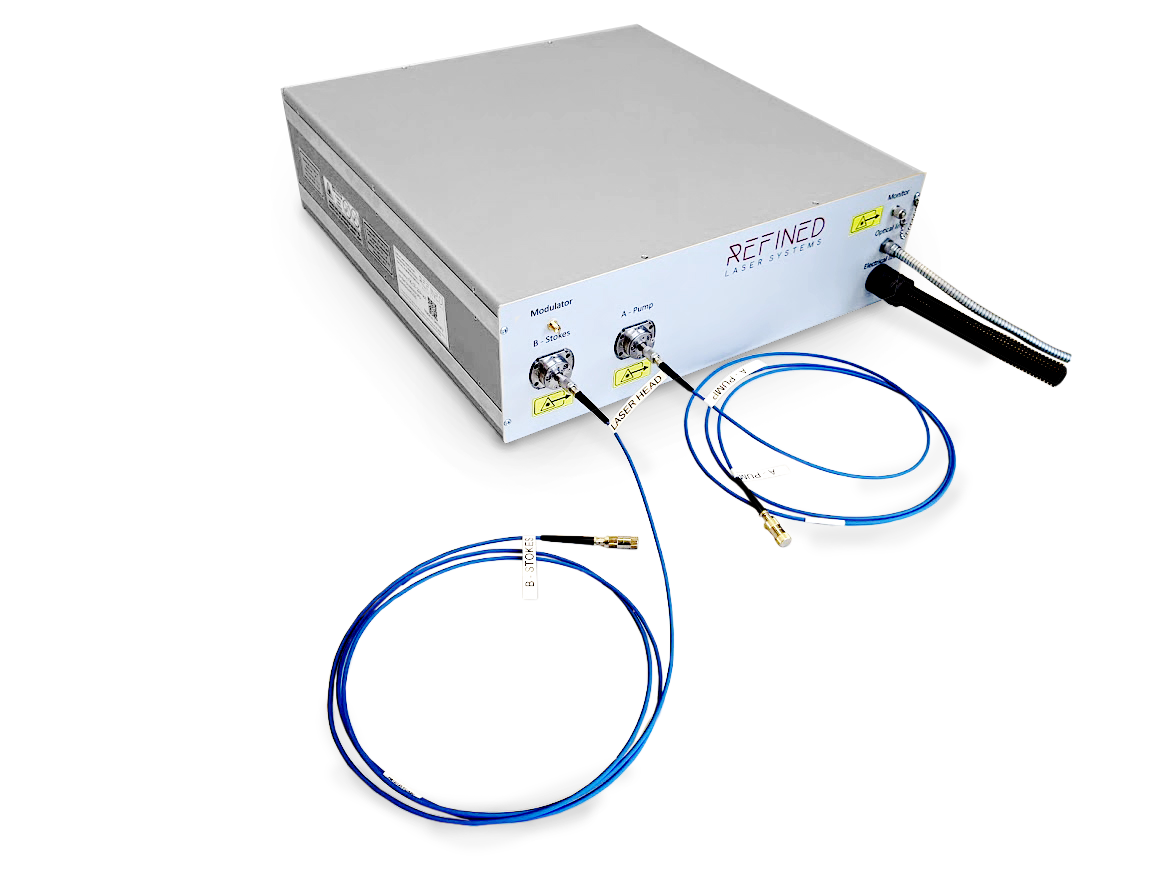 The PICUS Q is based on Refined's proprietary fiber technology that has proven its hands-off performance and stability in research labs around the world. Housed in a 19" enclosure, the PICUS Q is a space-saving and powerful replacement of bulky Ti:Sa-lasers. The air-cooled PICUS Q does not require water cooling and the automated computer control allows hands- and adjustment-free operation. Fiber-coupled outputs allow flexible and comfortable pulse delivery. 
Technical specifications
Tuning range
770 - 980 nm
Tuning speed
< 100 ms
Average power
> 100 mW
Pulse to pulse coherence
> 98 % visibility-1
Wavelength stability
< 6 pm-1
Pulse duration
7 - 15 ps
Spectral bandwidth
< 1 nm
Repetition rate
80 MHz
Please contact us via email (info@refined-lasers.com) to request a demo in your lab and discuss your needs! We offer a fiber-based technology platform that can be adapted to your needs.