We are at the RamanFest in Paris. We are very excited to be an official partner of the event and to discuss the various applications of Raman imaging.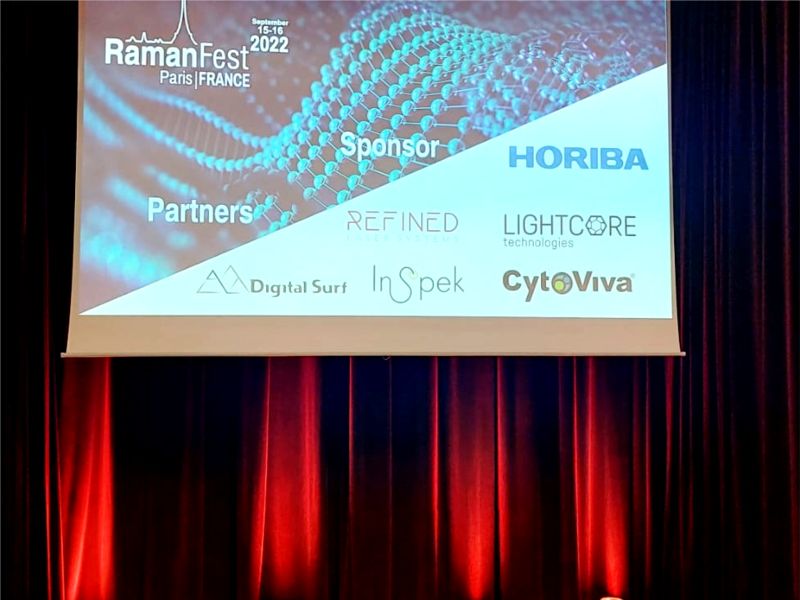 This week we are taking part in the ESULaB symposium in Jena to discuss the latest trends and developments in biophotonics driven by ultrafast lasers. Meet us at our poster about High-speed Multicolor Stimulated Raman Imaging Enabled by a Compact and Robust Light Source.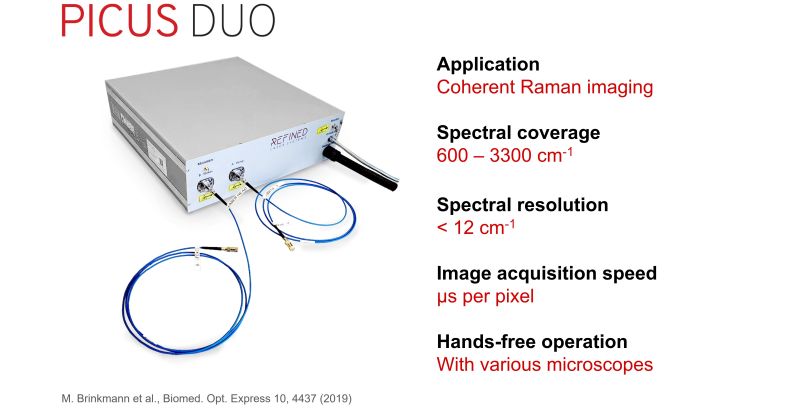 We are at the LASER World of Photonics exhibition. We are looking forward to engage with you in person again at our booth B6-139. Come talk to us about our PICUS series of tunable picosecond fiber lasers.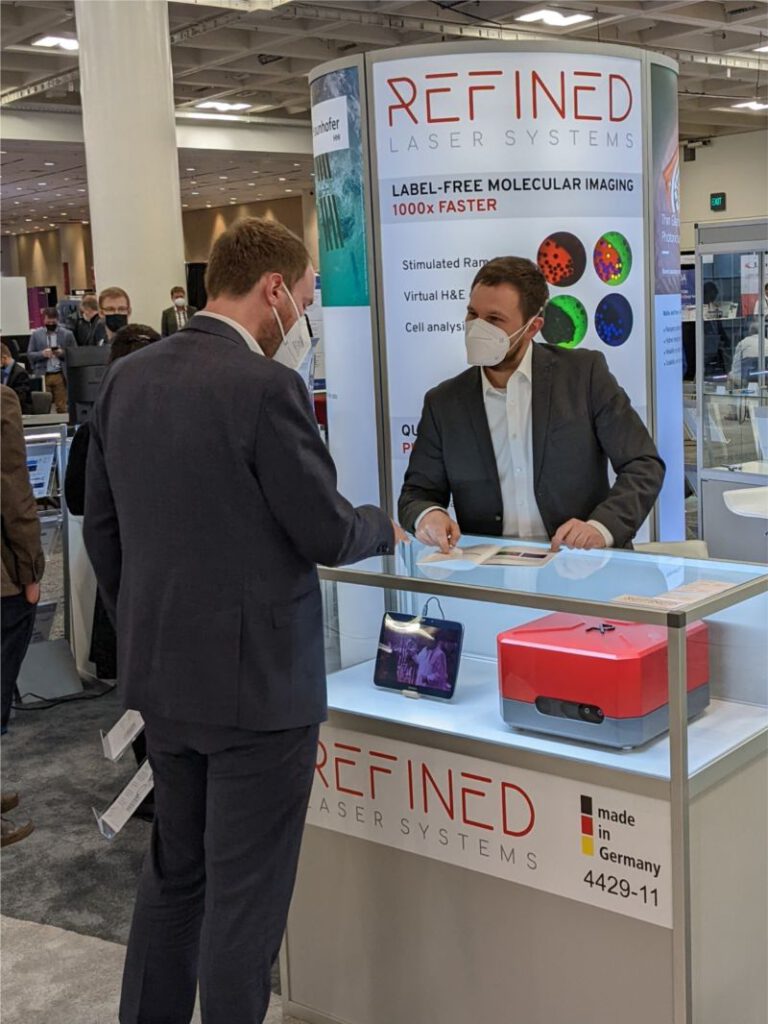 Currently Max Brinkmann is on his way to the Optica Biophotonics Congress taking place from the 24.4. – 27.4. in Fort Lauderdale, Florida. An international forum focusing on technological solutions for medical challenges and applications where in the back of the minds of many attendees will be the question of clinical translation—of how to take a promising technology out of the lab, and get it into the hands of physicians to the benefit of patients. He will present our solutions for "High-Content Cell and Tissue Imaging With Stimulated Raman Scattering Microscopy" to the audience. We are excited to engage with all of you finally in person again!
This week we are at the annual general meeting of EPIC – the European photonics industry consortium. Lot's of engaging discussion with amazing CEOs from the European photonics industry. 
Are you curious about high-speed multicolor Raman imaging? Join us at this year's FOM conference, where Max Brinkmann will talk about our solution for stimulated Raman scattering microscopy. Tuesday, 12th April, 2:55 pm CET.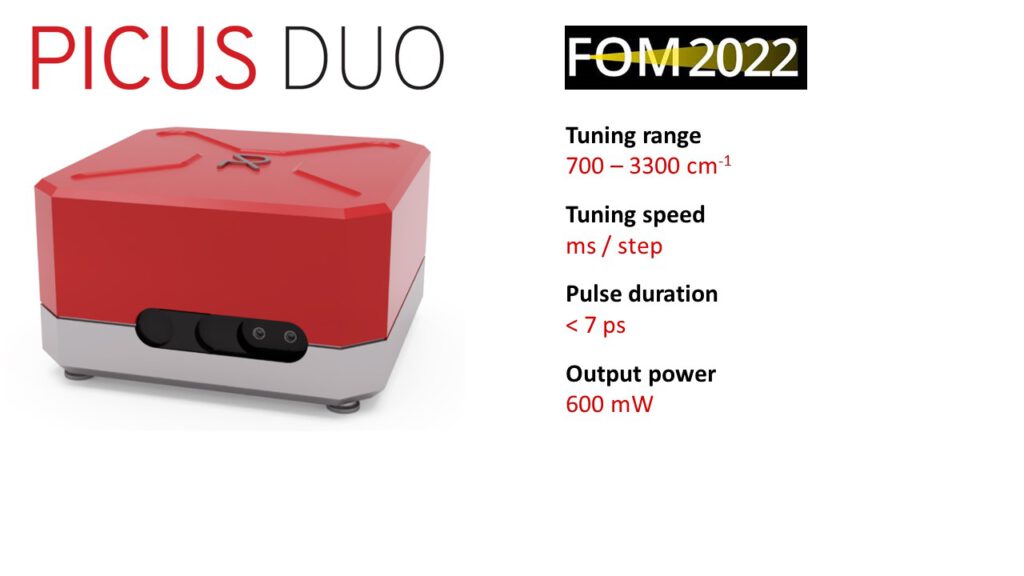 At this year's quantum west conference we are presenting our PICUS Q – picosecond laser system for quantum dot pumping. If you would like to see the results of quantum dot pumping experiments with our Picus Q come to meet us at our booth 4429-11 or our poster 12010 – 69.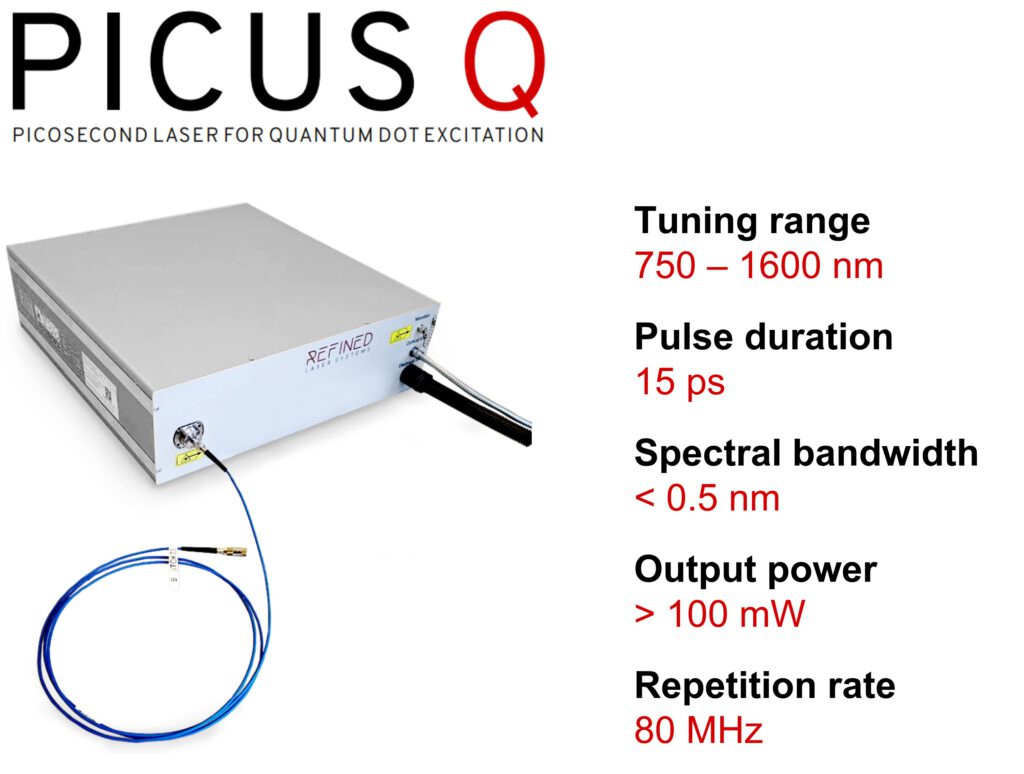 At this year's photonics west we are sponsoring the Advanced Chemical Imaging conference.
Join us on Monday when Max Brinkmann will speak about our solutions for high-content, yet label-free imaging (presentation 11973-34) or meet us at our booth 4429-11.
We are looking forward to many more exciting talks about stimulated Raman imaging and its fascinating applications.

#photonicswest is about to start and we are very excited to be part of it.
Meet us at our booth 4429-11 to learn about our latest innovations for label-free imaging and quantum-dot pumping.
Conference Presentation 1: Novel picosecond fiber laser for quantum-dot excitation tunable from 770 nm to 980 nm – 26 January 2022 6:00 PM PST
Conference Presentation 2: High-stability performance of an all-fiber light source for stimulated Raman scattering microscopy – 24 January 2022 1:50 PM PST

Our first laser prototype has been running reliably since 2018 at the University of Münster and is delivering exciting results.
Check out the recent publication of Prof. Fallnich and his team, showing hyperspectral SRS imaging with the laser. Great work by T. Würthwein, K. Wallmeier, N. Lüpken, and N. Lemberger.